Start your own Web Hosting Company!
A HostCleaN reseller plan provides you with everything necessary to start your own web hosting company. WHM allows you to create cPanels for each of your clients, and your choice of WHMCS or WHM Autopilot facilitates the billing aspect.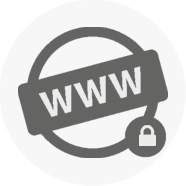 FREE! SSD - the new type of HOSTING
If you want maximum performance for your site, but you do not have the resources to manage your own dedicated server, the easiest option is choosing a web hosting package that runs in a cluster equipped with SSD storage technology.
Technical Specifications
Fast, secure, reliable hosting that grows with your business.
Web Hosting Features
Flexible, Easy to Use Control Panel, Unmetered Bandwidth, Unlimited Sub Domains, FTP Accounts, and Email Accounts, 99.9% Uptime Guarantee
Cloud Computing
For your web hosting plan we provide a modern infrastructure, highly scalable and performance. The stability of Cloud Computing architecture is complemented by ultra fast SSD storage solution to give your web site a minimum time of loading.
Email Features
Unlimited POP3 Email Accounts with SMTP, WebMail Access: Horde, SquirrelMail, RoundCube, Receive your email to your phone via IMAP Support, Prevent spam with SpamAssassin, Unlimited Autoresponders, Mail Forwards, Email Aliases, 25 Mailing Lists.
cPanel Control Panel
cPanel is the most used and advanced control panel that has become a standard for many years in the web hosting industry. Its functions allow you advanced control over your website, with no need to have a high level of experience.
Automatic Backup
Through our partnership with R1Soft, the leading provider of backup solutions for hosting environment you are sure that your data is safe because of incremental backups from the last 10 days.
Protect your Service
Our security team is on the job 24/7 to meticulously monitor, thwart suspicious activity and deflect DDoS attacks so your website is always secure.
WHY THEY CHOSE US?
If you have any questions on which web hosting plan is best for you and would like to talk to one of our sales engineers, simply click contact us or livechat
Setup where a problem? Now is INSTANT no more waiting.
Support is slow? No problem we are here 24/7 to help
Can I perform my own backups? Yes, from your cPanel account, Backups section.
Can I see my website's statistics? There are solutions for traffic analysis your cPanel.
How long does it take for my service to activate? All services and domains automatically activates.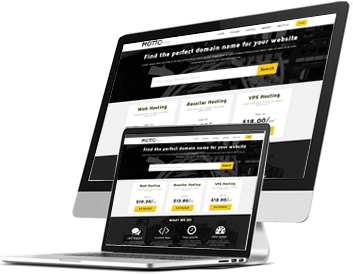 Powered by WHMCompleteSolution